This summer in 2022, NOW Basketball in collaboration with TCBL will co-host an intermediate level WO-CO-ED league. The format of this league will be different from others and you will have lots of fun!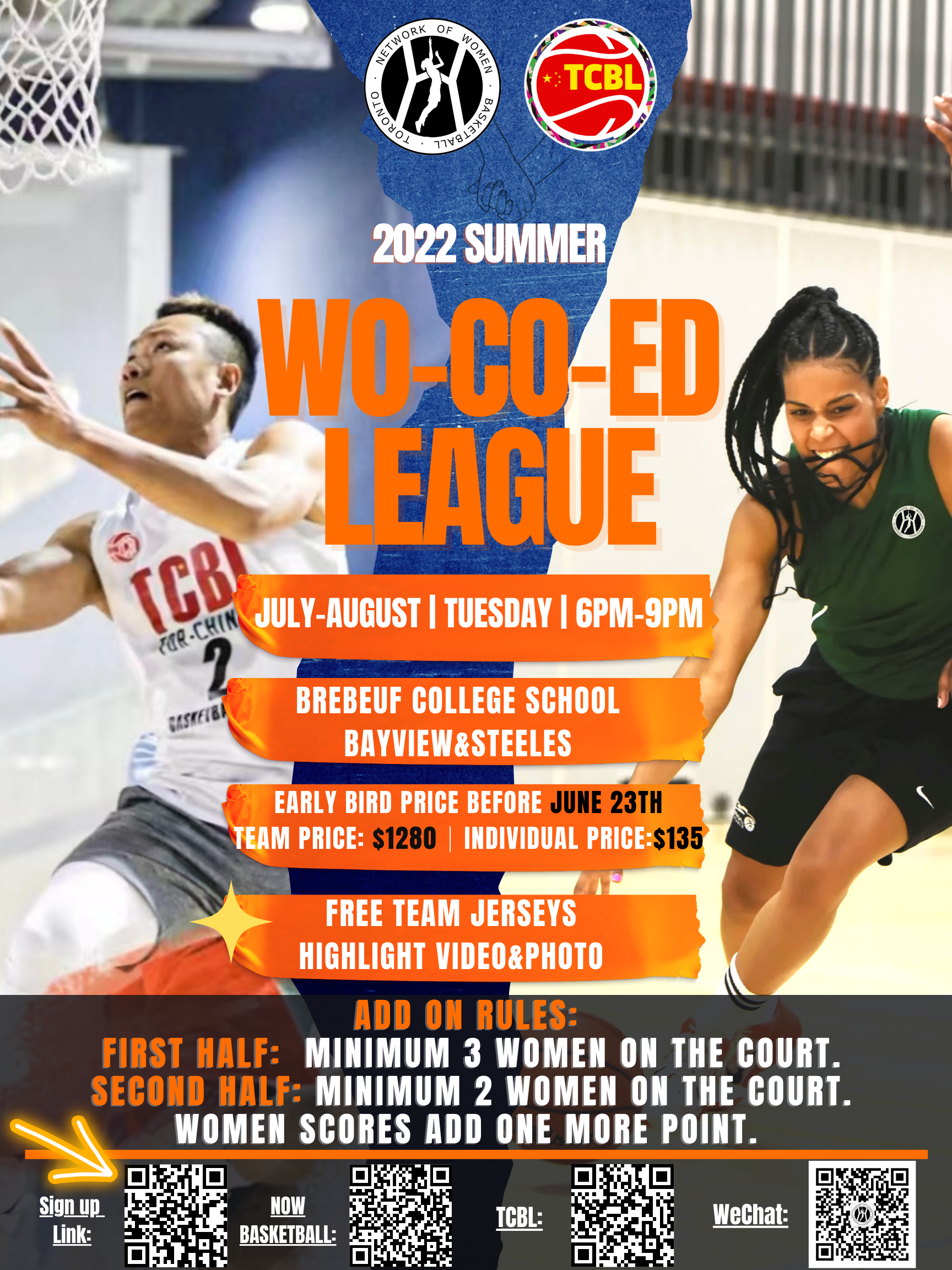 Information
Games are officiated.
6-8 teams (8-10 players/team)
Minimum 6 games guaranteed
Free jerseys & highlight photos/videos
Add on rules

First half: At least 3 women on the court
Second half: At least 2 women on the court
Women gain an extra one point if score.

Mystery prize for championship!!
Free Special Session (For more fun!)
For those who signs up as an individual player
We have a drop-in session in the evening of Tuesday, June 28th, 2022.
This is the ONLY chance that you can choose your teammates!
We will match you up at the end of the session.
Further information will be sent through email after successful registration.
Play Dates
6-9pm, July 12th - August 30th , every Tuesday
Brebeuf College School, 211 Steeles Ave E, North York, ON M2M 3Y6 (Bayview & Steeles)
Other rules
Players who qualify for the play-off must at least play 50% of the regular game.
Fee & Payment
Individual Price: $135 (early bird), $155 (regular), tax included
Regular : $1280 (early bird), $1480 (regular), tax included
EARLY BIRD ENDS June 23rd, 2022
Email money transfer to tcblbasketball@gmail.com
Please leave a note of your name/ team name with the e-transfer to help us to identify you.
Registration Confirmation: All registrations will be confirmed by e-mail, however your spot is not secured until payment has been completed. Spot is not transferable.
Refund Policy: No refunds will be issued.
COVID-19 Protocols: Face covering required within the facility, expect on court. Players who exhibit COVID-19 symptoms will not be allowed to attend.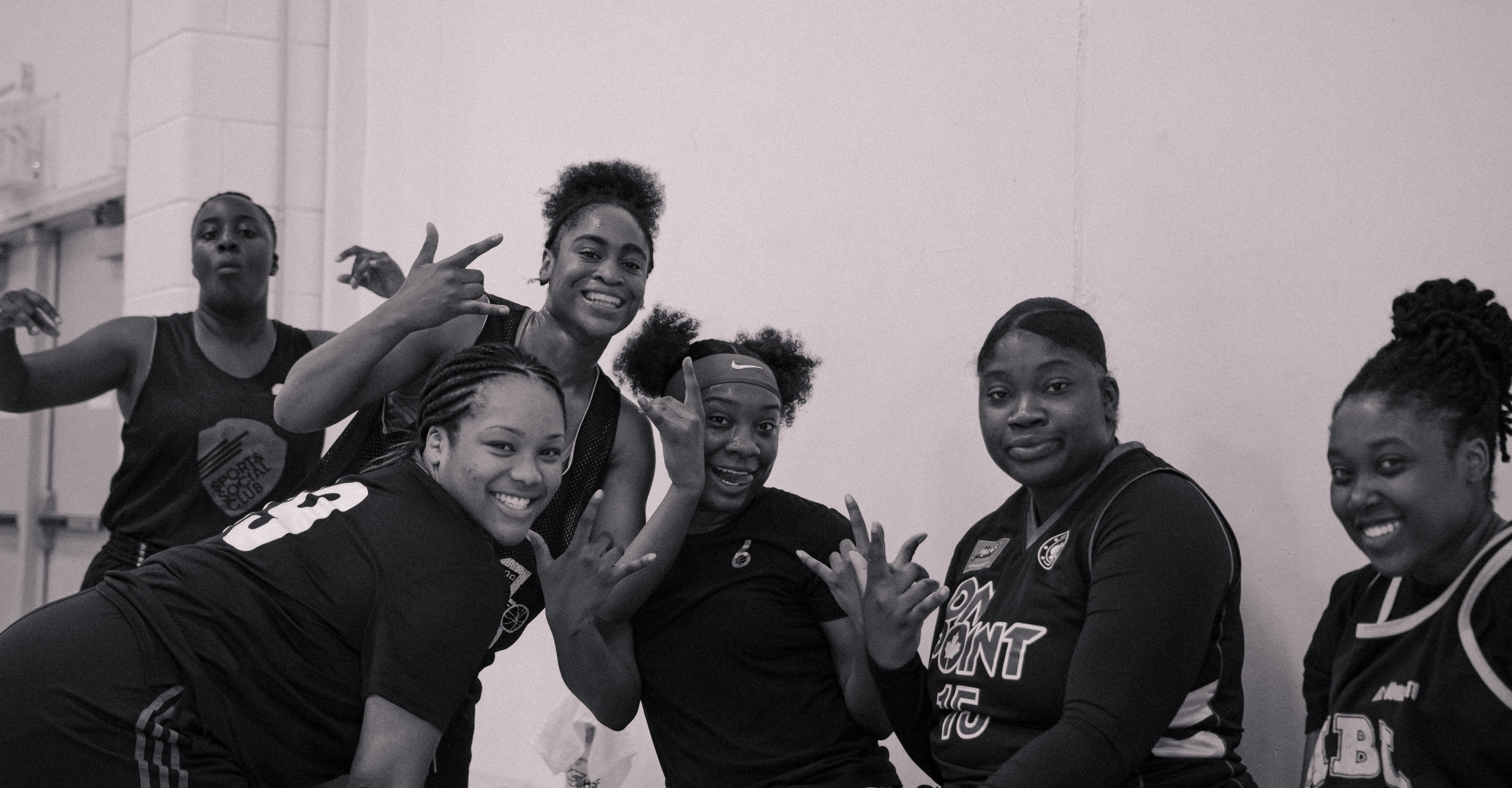 Sign up for emails to hear our latest news, program updates and activities.