NOW Basketball in collaboration with TCBL co-hosts a special 5v5 WO-CO-ED league with two divisions - recreational and competitive. The format of this league will be different from others and you will have lots of fun!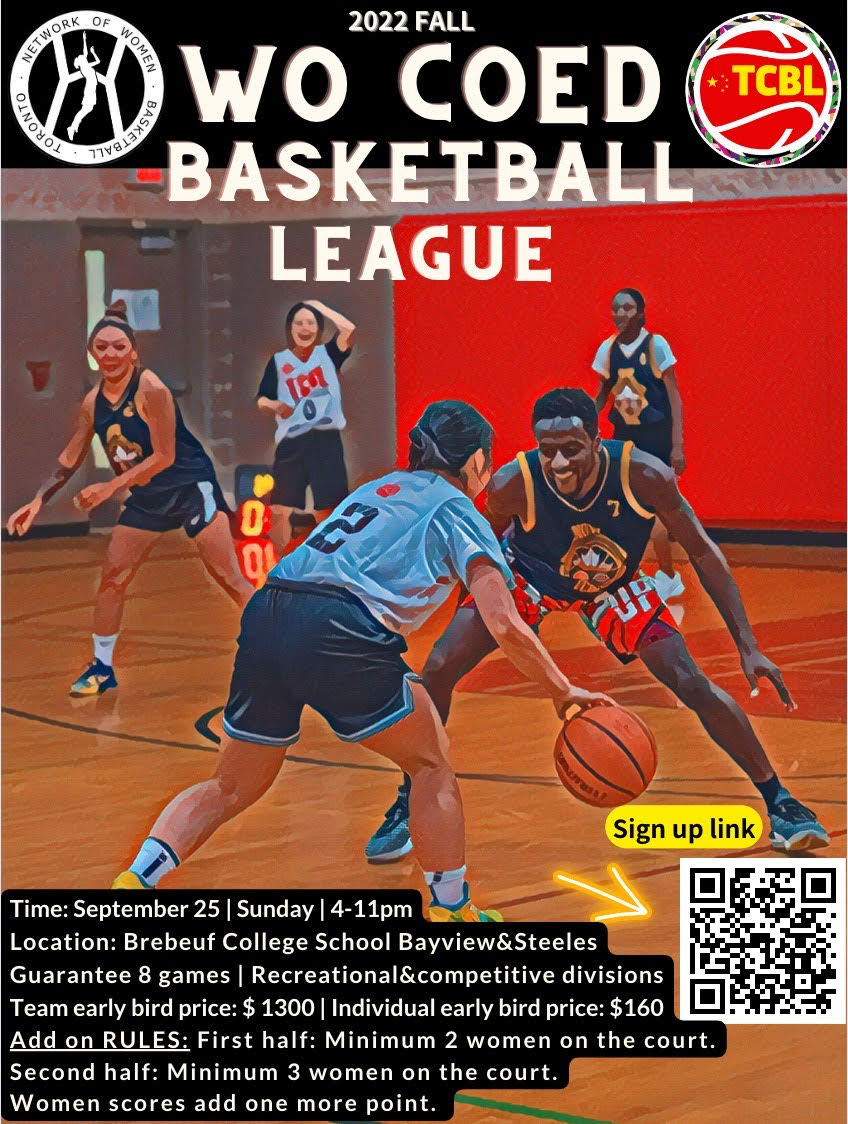 Fall 2022 WO-CO-ED League
Registration is now open.
Information
Games are officiated.
3-4 teams per division (8-10 players/team)
Minimum 8 games guaranteed
Highlight photos/videos included
Jerseys available at discounted price
Add on rules

First half: At least 2 women on the court
Second half: At least 3 women on the court
Women gain an extra one point if score

Mystery prize for championship!!
4-11pm, every Sunday starting September 25. 
Brebeuf College School, 211 Steeles Ave E, North York, ON M2M 3Y6 (Bayview & Steeles)
Other rules
Players who qualify for the play-off must at least play 50% of the regular game.
Fee & Payment
Individual Price: $165 (early bird), $180 (regular), tax included
Team Price: $1300 (early bird), $1380 (regular), tax included
EARLY BIRD ENDS September 15, 2022 (EOD)
REGISTRATION WILL BE CLOSED ON September 20, 2022 (EOD)
Email money transfer to tcblbasketball@gmail.com
Please leave a note of your name/ team name with the e-transfer to help us to identify you.
Registration Confirmation: All registrations will be confirmed by e-mail, however your spot is not secured until payment has been completed. Spot is not transferable.
Refund Policy: No refunds will be issued.
COVID-19 Protocols: Face covering required within the facility, expect on court. Players who exhibit COVID-19 symptoms will not be allowed to attend.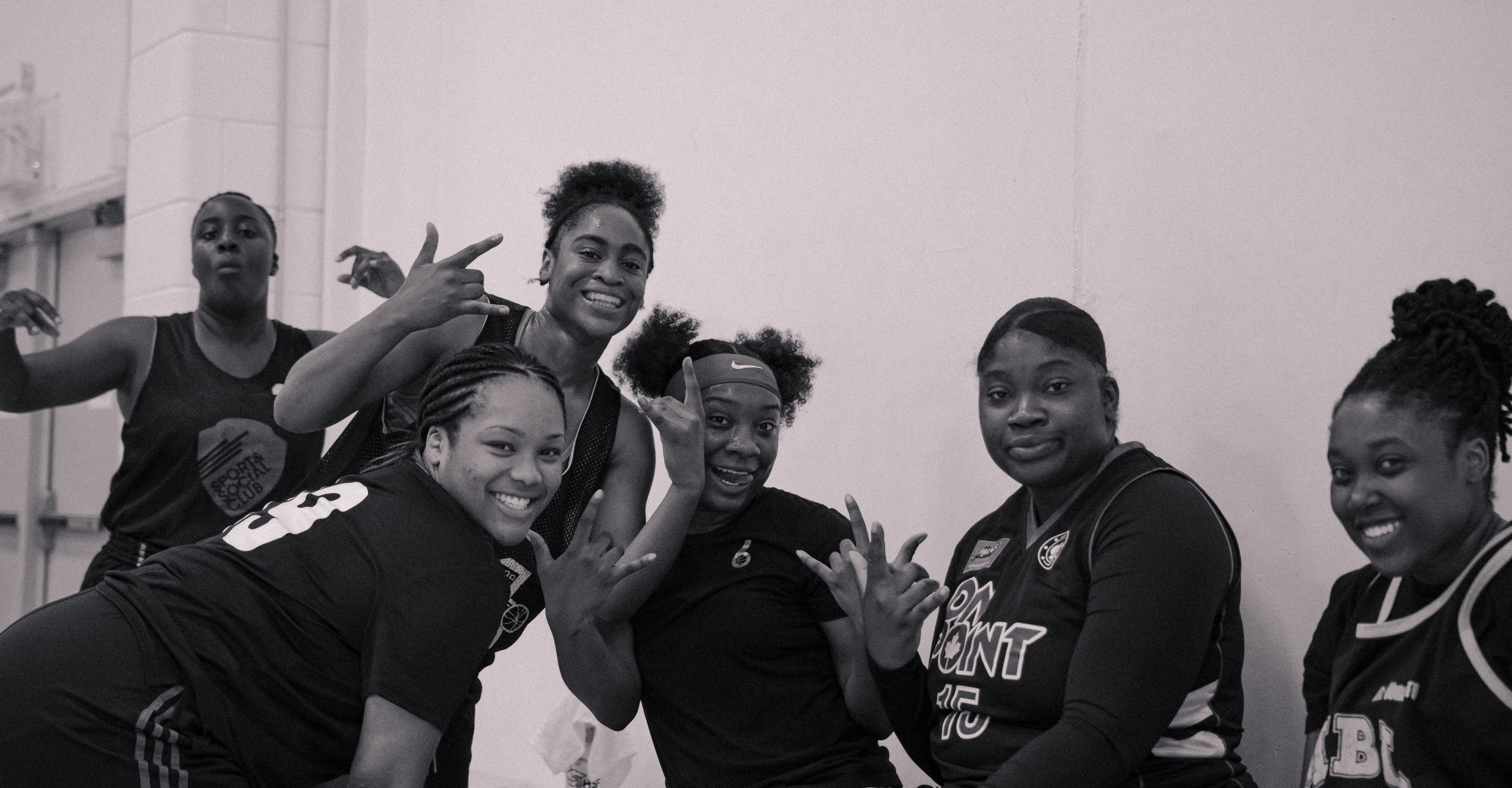 Sign up for emails to hear our latest program updates. Choose what you are interested in by checking the boxes.